Heat-to-Fuel's Kick-off Meeting was held in Güssing, Austria the days 13th and 14th of September. The event was organized by Güssing Energy Technologies in their quality of project's coordinator. It was a great opportunity to introduce each partner and their capabilities, as well as explaining their contributions to the project.
The Project Coordinator, Richard Zweiler, gave a short introduction of Heat-to-Fuel, describing the main objectives, the methodology that will be followed during the project implementation, the main results and impacts that are expected to be accomplished, emphasizing the commitments established in the agreement. Then each Work Package Leader discussed the work to be done and the coordination for future actions.
The Project Officer, Daniel Maraver from INEA, was also present at the meeting. He explained to the partners their obligations as beneficiaries of EU funding, and put himself at the Consortium disposal for any queries or problems that may arise during the project's implementation.
The partners also got to do a technical visit of the Biomass gasification plant of Güssing and the research centre "Technikum".
It was decided that the next project technical meeting will be held by IREC in Barcelona, Spain, the days 20th and 21st November, 2017.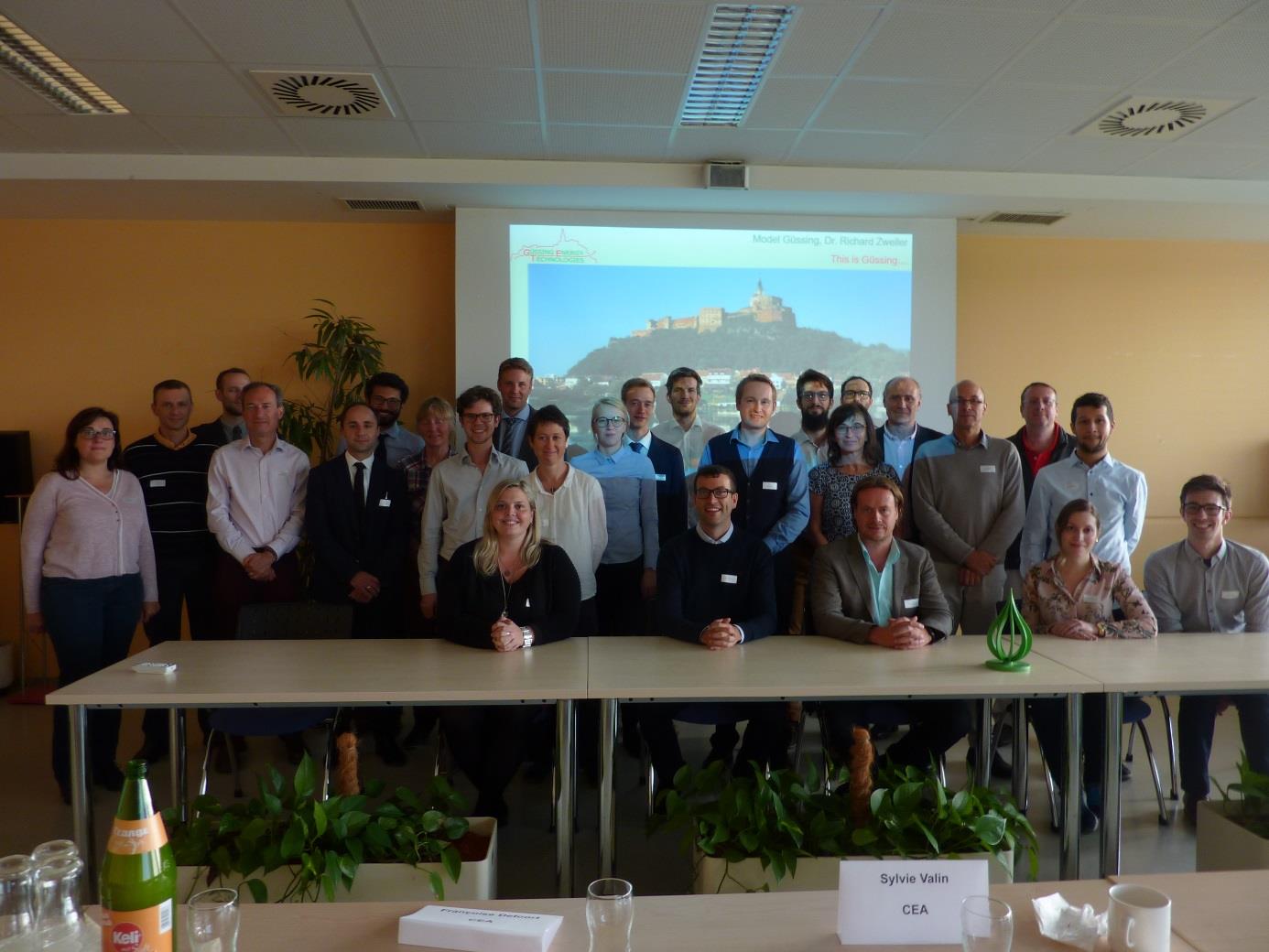 Partners visit Güssing Biomass Plant