The days 23rd and 24th of September 2020 took place the seventh technical meeting of Heat to Fuel. It has been three years since the project began and the Consortium had many interesting discussions as Heat to Fuel has made a great progress through the years.
Initially the meeting was planned to be held by Re-Cord and based in Florence, Italy. But this time, due to the Covid-19 pandemic, we could not get together as we had been doing in the past months. Therefore, we were forced to do and online event in order to prevent contagions and preserve the health of our members.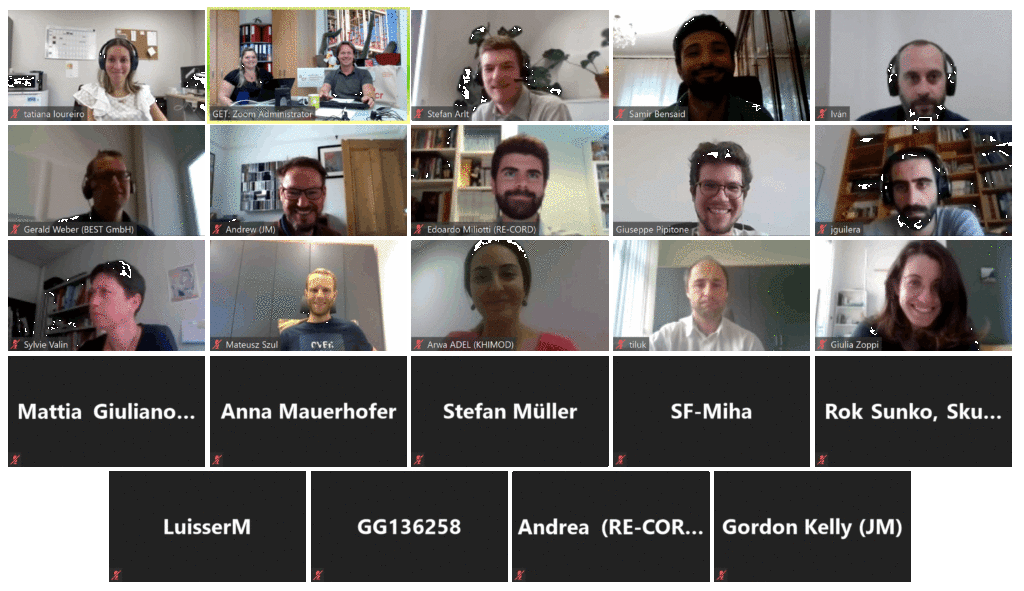 Online Consortium Meeting
The event was held via Zoom. On the first day, presentations of each Work Package took place explaining the work done until the date and highlighting the work to do in the next months in order to organize the tasks with all the Consortium members. During the second day it took place the third Steering Committee meeting of the project, also several individual Work Packages meetings were held.
Let's hope that in the next meeting we can gather together again!